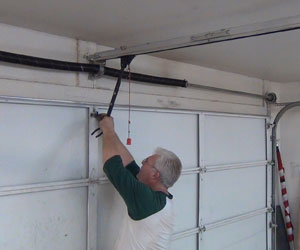 In general, garage doors are quite reliable, but there may come a time when they need a repair. If you live in Sherwood Park and need a garage door repair, Sherwood Park Garage Doors has got you covered!
Need Emergency Garage Door Repair in Sherwood Park? Call us now.
Not only do we offer a dependable service, but we are available whenever you need us—24 hours a day, 7 days a week. All our garage door repair technicians have years of experience in working with different kinds of doors. If you need a garage door repair service, remember we are just a phone call away.
Why You May Need a Garage Door Repair
There are various reasons why your garage door may need a repair. No matter how big or small the situation is, it's recommended that you do not try to address the issue yourself. You could end up doing more damage than good and reversing the damage could cost you a fortune.
To avoid accidents and injuries, we recommend calling only the experts at Sherwood Park Garage Doors. We will come to your home or business to perform a thorough inspection of your garage door system, find out the source of the problem, explain what's wrong and make professional repairs. You can count on us, we have built a reputation for excellence this field.
You should contact us if:
Your garage door doesn't open or close properly
Your garage door makes a loud noise while opening or closing
The motor runs but the door fails to open
The glass in your door is broken
Whether the problem is with your door's motor, cables, rollers or springs—or there is something else wrong—we will diagnose the problem and fix it quickly and efficiently.
From simple garage door tune-ups to major repairs, we do it all. Contact Now.
Do You Need Emergency Garage Door Repair in Sherwood Park?
Here at Sherwood Park Garage Doors we understand that your garage door doesn't decide to break down at a time that is most convenient to you. Whether your garage door breaks down early in the morning or won't close late at night, we will be there to help you.
Why choose Sherwood Park Garage Doors?
All of our technicians are skilled and experienced
We offer professional, friendly and reliable service
We service both residential and commercial garage doors
We repair all the makes and models of garage doors