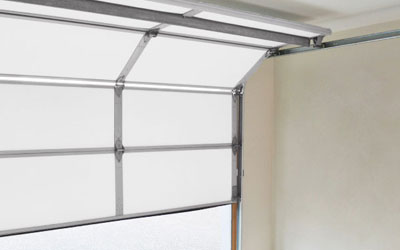 Insulation means a material which is designed to prevent heat from being transmitted from one area to another. Insulation is a product that not only make your house warmer during the winter season, but also make it cooler in summer. It is just like a flask which keep your drinks cold and hot. It is possible with an insulating layer which is available between the drink and the outside air. It performs the same job for commercial and residential buildings and help to make them more energy efficient.
Benefits of Garage Door Insulation
Purchasing an overhead door is an expensive investment that can either last you a long time without creating any problem or become a hassle. Insulation that you need in your door depends on the climate of your region. If your garage is not visible from the road or detached from the premises, non-insulated door may be a good option for you. But if you use your garage door as the main entrance, you have to install an insulated door.
Mitigate noise:

A well-insulated door to block out an excessive noise from outside area. Whether the kids are playing in the street or the plane noise overhead, the external noise does not disturb you. You can relax, chat, sleep or eat without any problem. If you are doing any kind of loud work in your garage, you don't need to take tension about it bothers people.
Enhance the property's resale value:

There are so many factors that determine your house's resale value. Insulated garage door is one of them. Because these doors are more energy efficient and make your home more attractive to prospective buyers.
Lower the electricity bill:

If your garage is attached to your home, insulated door is the best option to keep your home and garage warmer in the winter season and cooler in the summer season. Without proper insulation the garage will become a drain on your house. It will also make the garage harder to keep things cool during the hot summer days.
The garage will be more comfortable:

Many people spend their most of the time in their garage. They use this space as a mini office, rest room, gym or others. During the cool or hot days, it can be uncomfortable to spend a minute in your garage without insulation. Fortunately, an insulated door will manage the temperature range in your garage.
Better vehicle performance in the morning:

MWhen it is too cold outside, some vehicles are very hard to start in the morning. Insulated garages regulate the temperature and it allows your vehicle to start without wasting your time.
Considering the benefits of an insulated door is a good idea before making your decision. Given these advantages will give you a better understanding. Buying an insulated door is all about controlling the temperature of your house and make it more comfortable in every season. To know more insulated garage door, feel free to call a Sherwood Park Garage Doors.