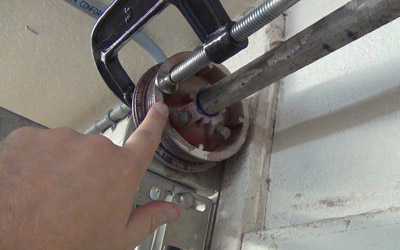 Garage doors are important security elements that not only protects a vehicle and garage from thefts, but also helps in improving the curb appeal of a property. If you are thinking to replace your existing overhead door with a modern one, its advised to opt for strong and durable material. With so many garage door styles, design and material, an individual may feel confused about which one to choose.
Every door category offers unique advantages and disadvantages, therefore, before selecting one make sure it meets your requirements. One of the popular and affordable style that is opted by most of the homeowners is roller garage door. If your garage is not too large, then opt for installing these door categories, as they consume lesser space.
Some of the advantages of roller garage doors are:
It's easy to open and close

Roller garage doors are very easy to open and close, because it has a closing and opening mechanism that make the process easy and smooth. Non-automated doors are fitted with a spring mechanism to make this process easier.

Less vulnerable to damage

Roller doors are made up of metal sheets that can be folded or rolled upwards. Due to these sheets, a garage door becomes less vulnerable to damages and wear-tears. The material used in manufacturing them provides extra strength and stiffness. In case, you having kids and pets who play with ball outside the garage door, need not worry, as these doors will prevent denting and damages.

Weather proof

Roller garage doors are weather proof, i.e they don't allow water to pass through or under the installation. They are laminated with a sheet that prevents moisture and rust. Moreover, a rubber or weather seal is installed on the bottom side of the door that control the entry of water, snow and dust.

Consume less space

Since roller overhead doors open vertically, they consume less space and are ideal options for smaller garages. If you are facing difficulty due to congested space and park your vehicle right behind the opening, this door can really help in maximizing the parking area.
If you are looking to install a new overhead door, go through the pros and cons of every category and choose the one that suits your requirements. Given above are some benefits offered by roller garage doors. If you are confused and doesn't know which door will work best for your garage, consult our garage door professionals in Sherwood Park.