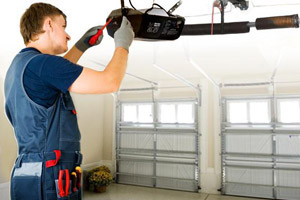 A damaged or malfunctioned garage door can be frustrating and stressful. The situation gets worse when the weather is in its extreme and you know that your belongings are prone to damage. Unfortunately, most of the people try their hands on garage door repair task and end up paying thousands for a minor repair that became major due to their 'not so good' technical skills. It is always good to hire a reliable and professional garage door repair service in Sherwood park when your garage door is damaged or for some reason refuse to work. Here are some of the benefits of hiring professionals.
Minimal risk
While you are not trained to undertake the garage door repair tasks, experts have the right tools, skills and knowledge to perform any kind of repair or replacement task with ease. There are physical and property risks involved with the repair task You might harm yourself or damage your property while trying to do the repair. Experts, on the other hands are skilled to handle the repair job without any hassle or fuss.
Saves money
When an inexperienced person undertakes the repair job, chances are that the minor damage gets major. That's why, it is good to contact the professional services as they are not only affordable, but also very professional. Amateur technicians will fix the problem temporarily and make you incur costs in the future. However, experts will not only prevent the existing problems, but will also catch the potential issues and fix them before it gets too late.
Variety of services
Garage door repair services in Sherwood Park offer a wide variety of garage door repair services. They will inspect your door, meticulously to discover the impending problems and fix them. Whether you want to install a new door or replace the old garage door opener, they can do it all. Due to the diversity of professional companies, they are able to perform a variety of tasks with ease.
Where to Search For Professional Garage Door Repair Service
There are many various methods that can help you reach the right garage door repair service in your area. You can start looking for them on the Internet. Most of the reputable garage door companies have the websites with the detailed information about their work. You can also ask your family, friend and neighbors about a good company that they have used before. Similarly, you can also check from trade directories and from local newspapers.
If you are in need of a professional garage door Repair in Sherwood Park, look no further than Sherwood Park Garage Doors. We have the right skills, knowledge, tools and experience necessary to repair, replace, maintain and service any make and model of garage door. Call today to get a free estimate.